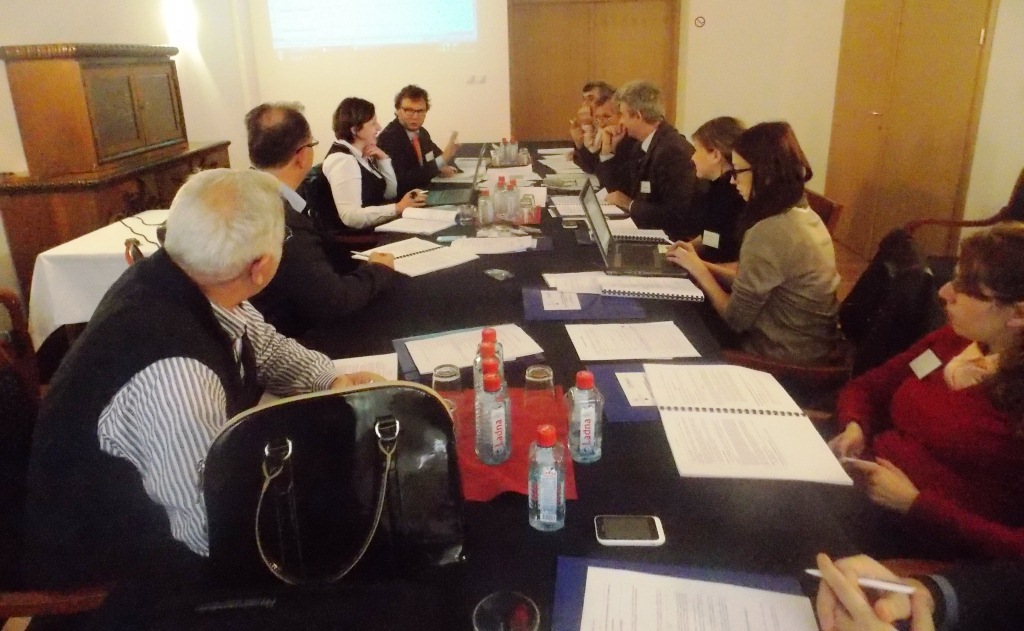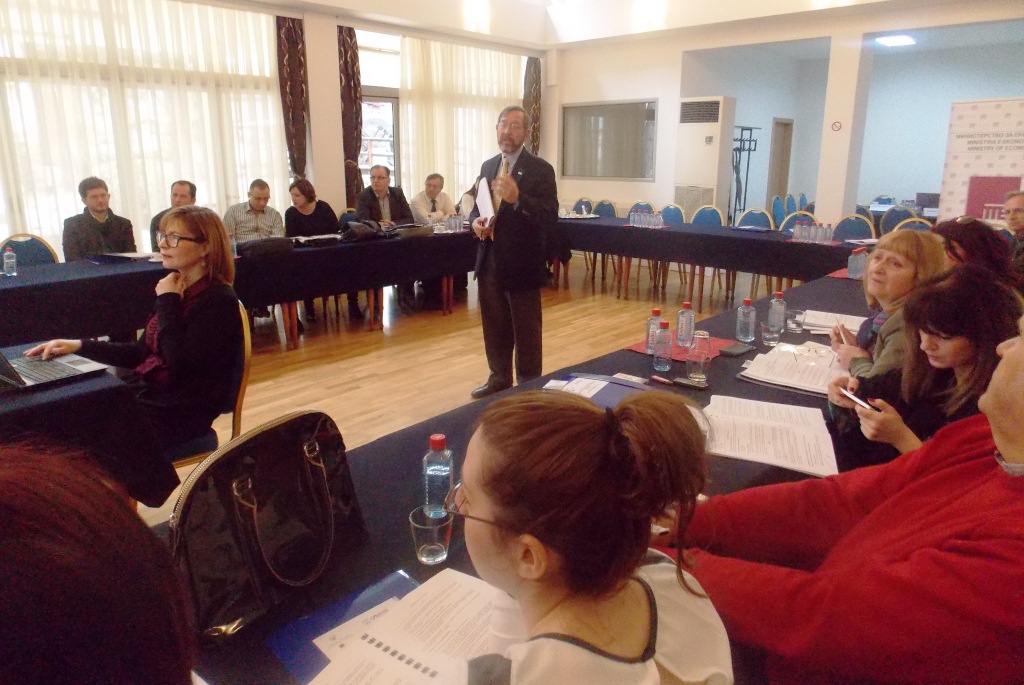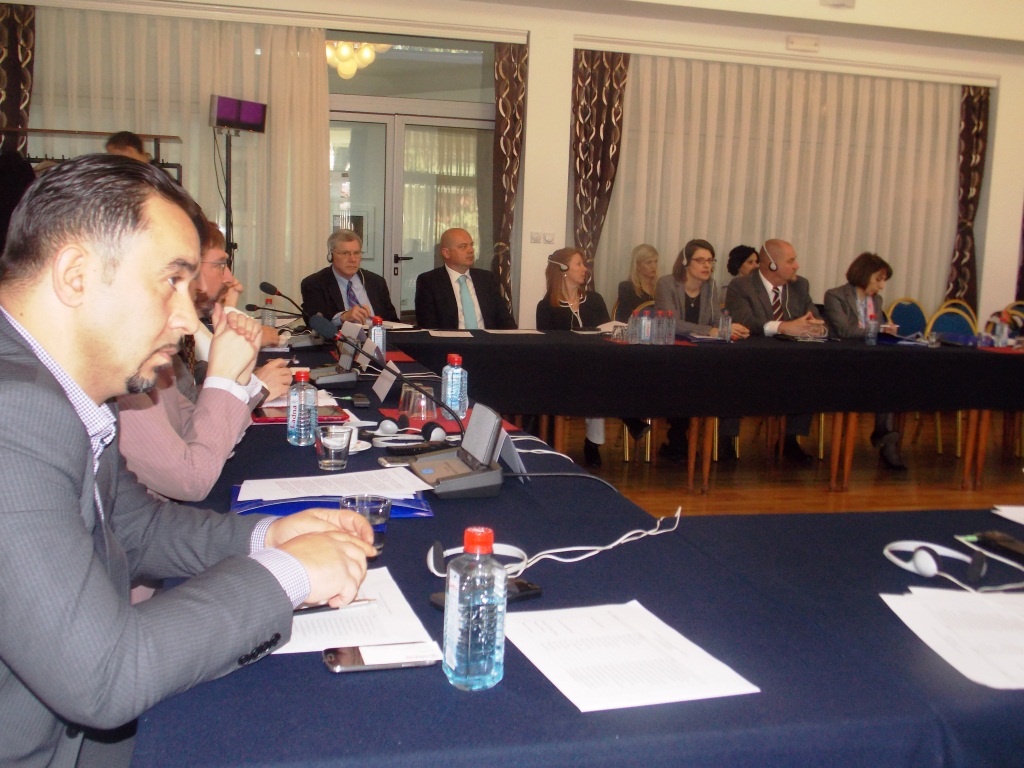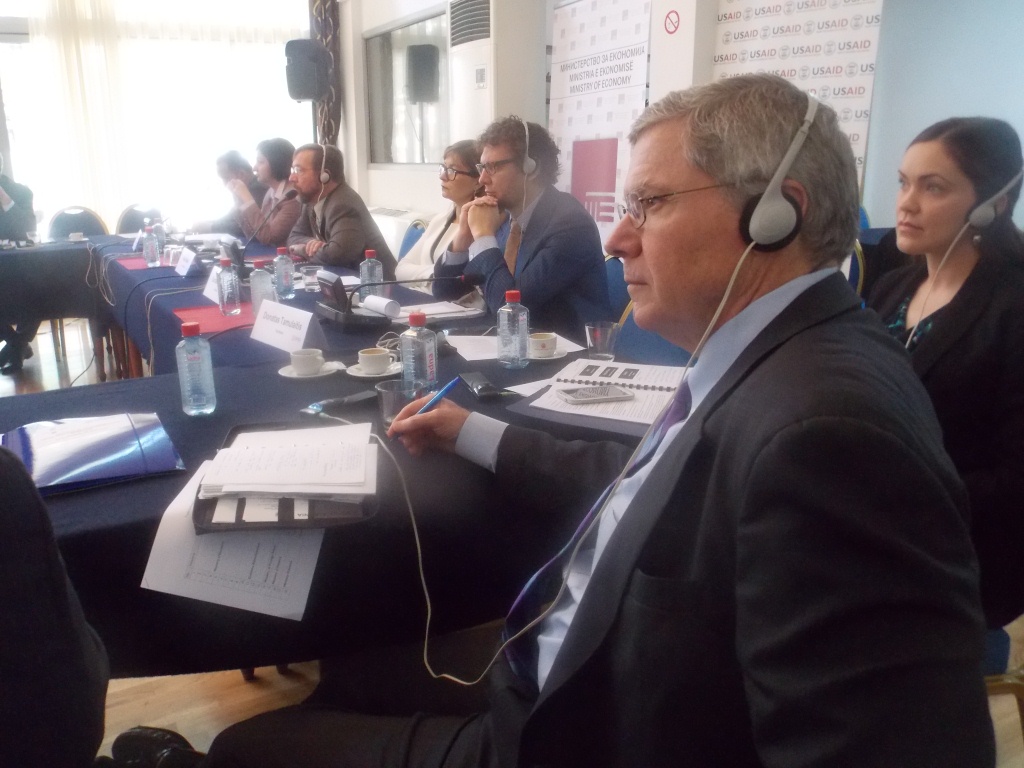 The primary objective of the WTO Trade Facilitation Agreement (TFA) is to streamline the movement of goods across borders, thereby stimulating increased trade and economic growth. To pursue that goal, USAID is supporting National Trade Facilitation Self-Assessments utilizing a WTO-developed methodology. The self-assessments are intended to determine with which provisions WTO members can comply immediately, and with which they need more time or assistance.
Macedonia's self-assessment, which was co-organized and co-funded by the USAID Regional Economic Growth Project, the USAID Investment Development and Export Advancement Support (IDEAS) Project in Macedonia, and the Ministry of Economy of the Government of Macedonia, took place in Skopje during the week of March 24th-28th, 2014. Participants included 37 representatives from the Ministry of Economy, the Macedonia Customs Administration, the Ministry of Foreign Affairs, Ministry of Justice, the Food and Veterinary Agency, Health and Sanitary Inspectorate, Agriculture Inspectorate, as well as private sector representatives from Macedonia's Chamber of Commerce.
The self-assessment was conducted using a guide based on the text of the TFA, and was facilitated by international experts. The results will assist Macedonian representatives to prepare more effectively for the TFA implementation process, to identify areas where outside support may prove valuable, and to assist in implementation of the Agreement.
The Government of Macedonia (GoM) is committed to utilizing the results of the self-assessment, and to ensure eventual complete compliance, the assessment contributors plan to prepare briefing documents for the GoM about the current situation as well as needs and priorities going forward. Additionally, all participants agreed to widely distribute the results of the self-assessment to stakeholders for additional review and comment.