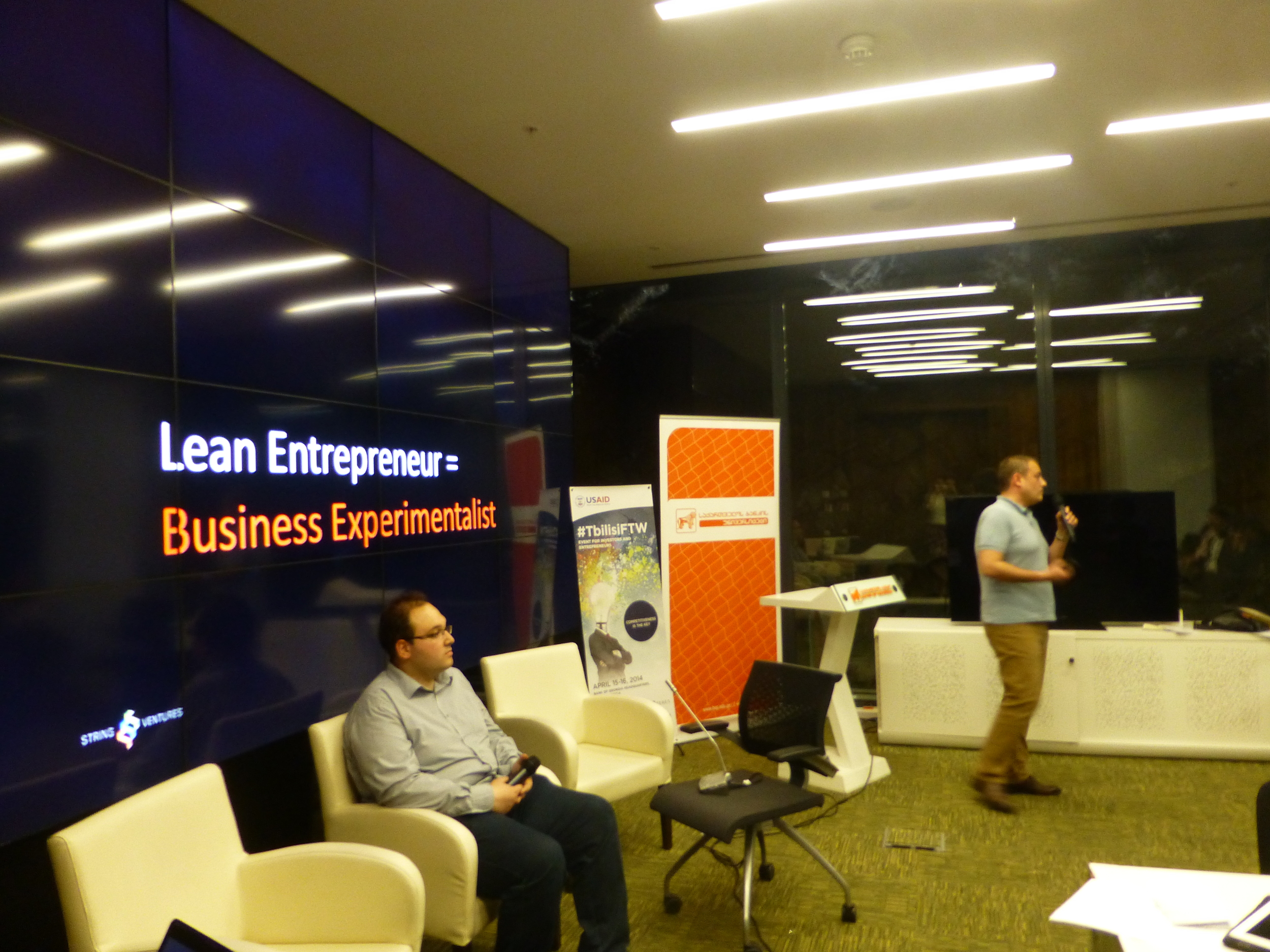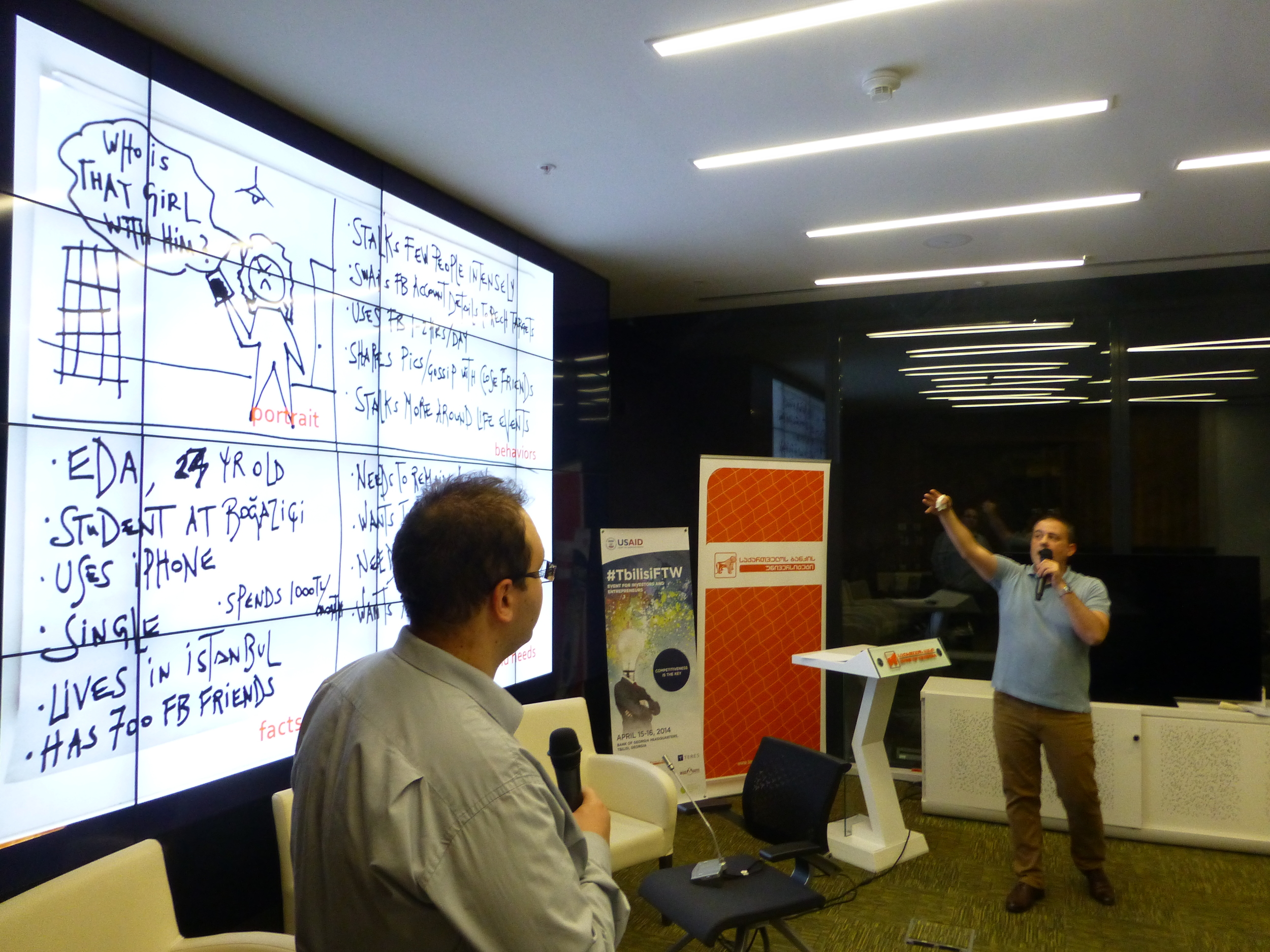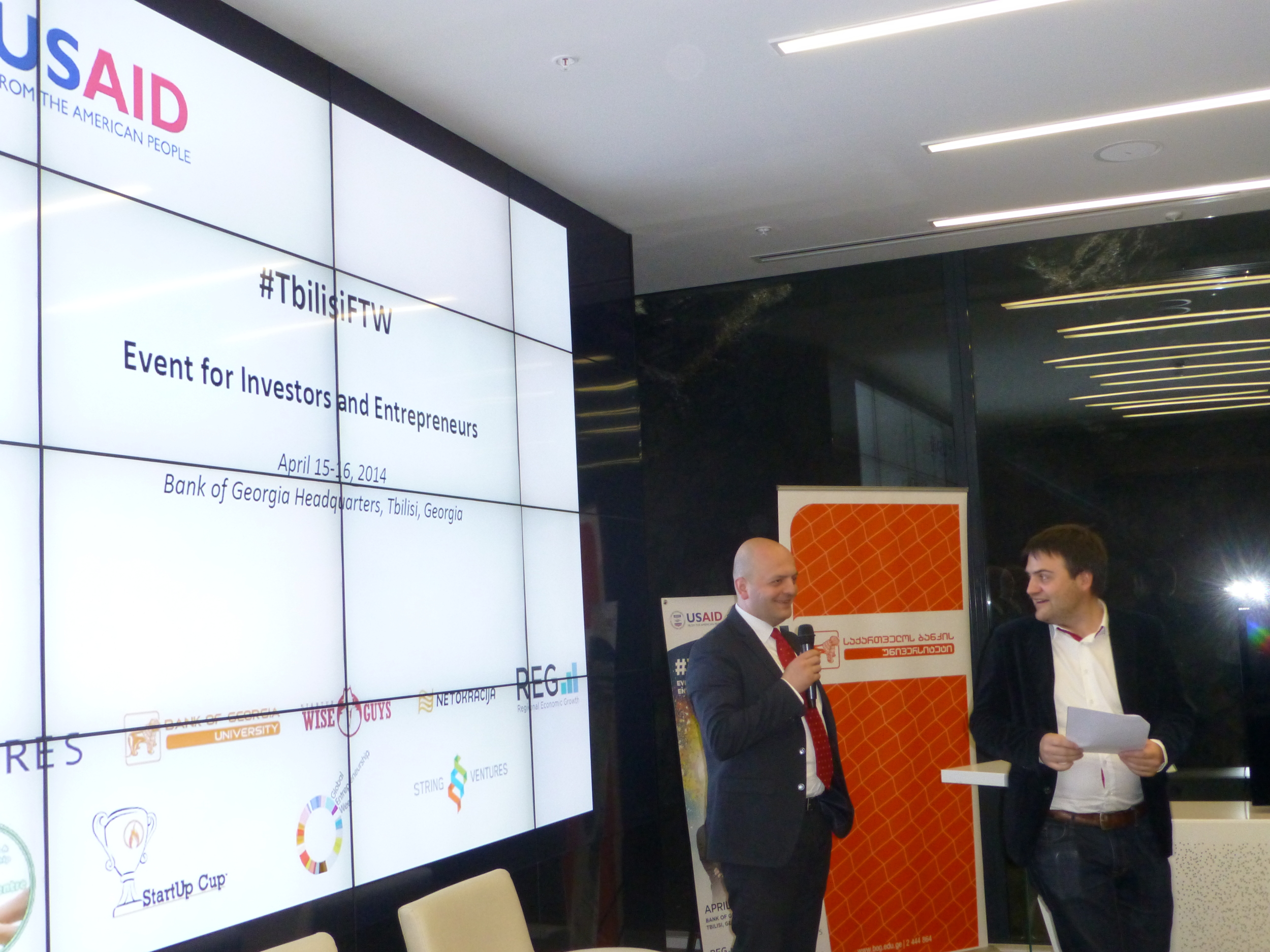 Event Summary
Topics
The event for investors and entrepreneurs, named #TbilisiFTW (Tbilisi For the Win!), took place on April 15 and 16 and was organized by the USAID REG Project in cooperation with Teres Capital, StartupWiseGuys, String Ventures, and Netokracija. Local co-hosts in Tbilisi are the Innovation and Entrepreneurship Development Centre Georgia (IEDC), StartupCup Georgia, and Bank of Georgia University. The event was held at the Bank of Georgia Headquarters.
#TbilisiFTW was the first in a series of #FTW community events bringing together entrepreneurs, investors, and facilitators in Europe and Eurasia with the following goals: providing access to best practices for early-stage entrepreneurs, assisting local private and angel investors to professionalize and grow their syndication (investment networks), and building capacity of entrepreneurship community organizers and innovation centers to improve their services, outreach, and effectiveness.
The following speakers participated actively in the workshops and open discussions during the event: Mike Reiner, Managing Director, StartupWiseGuys accelerator (Tallinn, Estonia); Can Saracoglu, Partner, String Ventures (San Francisco, USA / Istanbul, Turkey); Tena Sojer, Editor, Netokracija (Zagreb, Croatia); Max Gurvits, Partner, Teres Capital (Sofia, Bulgaria); Akaki Kheladze, Rector, Bank of Georgia University (Tbilisi, Georgia); Aieti Kukava, CEO, Alliance Group Holding (Tbilisi, Georgia), Goga Melikidze, CEO, Smartex Capital (Tbilisi, Georgia), and Nigel Sharp, CEO Lionsharp Technologies (Yerevan, Armenia).
Day 1, April 15
#TbilisiFTW Entrepreneurship Day (Tuesday, April 15) consisted of lectures and panels by experienced entrepreneurs, investors, and community managers, as well as a pitching contest, where 9 selected regional entrepreneurs/startups pitched to the jury. The jury consisted of Akaki Kheladze, Rector of Bank of Georgia University, Maxim Gurvits, host and partner at Teres Capital, and Tinatin Gholadze, Director of IEDC. Apart from the questions and selection of a winner, the jury provided valuable advice and insights to the teams who presented their ideas.
In the afternoon, Tena Sojer of Netokracija spoke about the relations with the media, and with investors. Can Saracoglu of String Ventures gave an interactive workshop on product development, where participants worked on the basic features of a product.
Two of the startup teams were invited to pitch again for the winning place. The prize – pre-selection to the next acceleration batch of StartupWiseGuys, a leading European accelerator based in Tallinn, Estonia, went to Thruthly.me
Day 1 ended with a networking session, where investors, startups, speakers, and all guests exchanged comments, ideas, and contacts informally.
Day 2, April 16
The second day was aimed at current and aspiring angel and venture investors. It consisted of talks by experienced local investors – Aieti Kukava and Goga Melikidze, who gave an overview of the investment climate in Georgia and the region. Mike Reiner, Vasil Revishvili of Bank of Georgia University, and Max Gurvits shared practical experience from accelerator, incubator, and excellence/entrepreneurship center activities. A couple of case studies were presented – Can Saracoglu and Mike Reiner spoke of successful startups and their way to developing the idea and the team, as well as finding funding by investors. A guest in the audience, Armenian investor Manuk Hergnyan from Garanatus Ventures, also shared his experience with setting up a venture investment community in Armenia.
Participants, Countries and Audience
From 154 pre-registered participants, 88 showed up on Day 1, and 56 – on Day 2. Additional 16 registered on the day.
Among the participants were entrepreneurs, representatives of business support organizations/NGOs (accelerators, centers of innovation, excellence, incubation, entrepreneurship, clusters, and associations), startups, private companies, donor support organizations/projects and investment funds from the region Georgia and Armenia. In total, participants from Armenia were 12.
Interest / Reactions
Reactions to the event were enthusiastic. All the entrepreneurs were thankful for the opportunity provided, and eager to develop further their networks. Teams from Armenia and Georgia exchanged experience and knowledge about the situation in the region and enhanced their relations. Investors also appreciated the chance to get to know active people from the region. Suggestions were made to organize similar events more often, so that the ecosystem may develop further.
See also