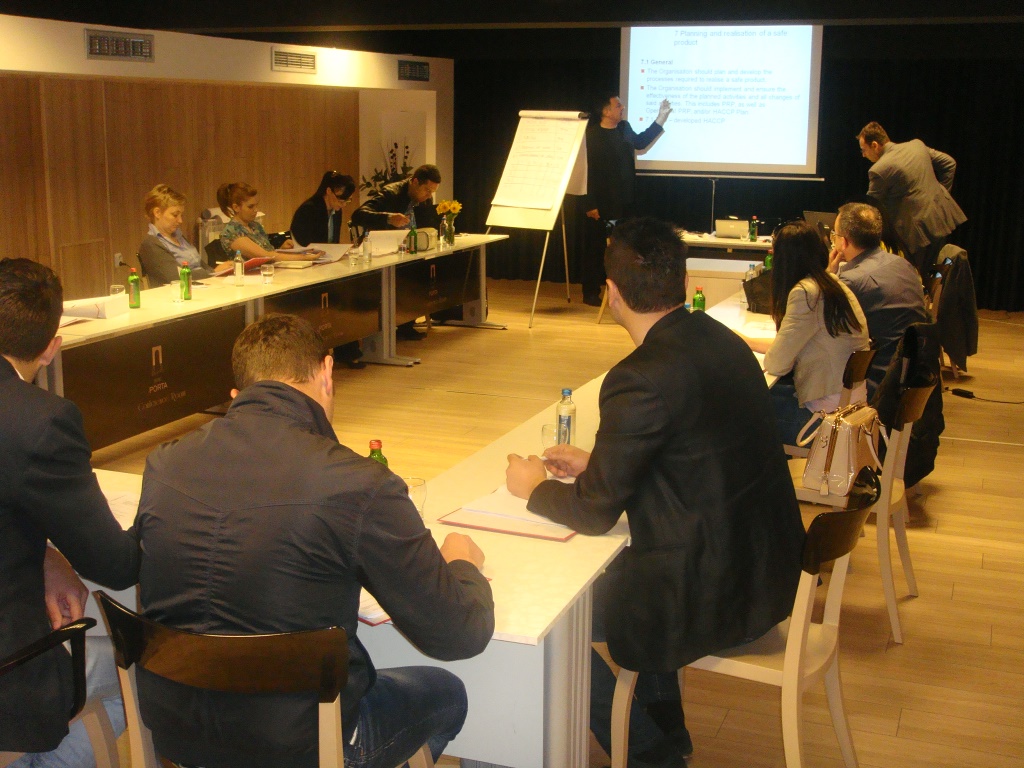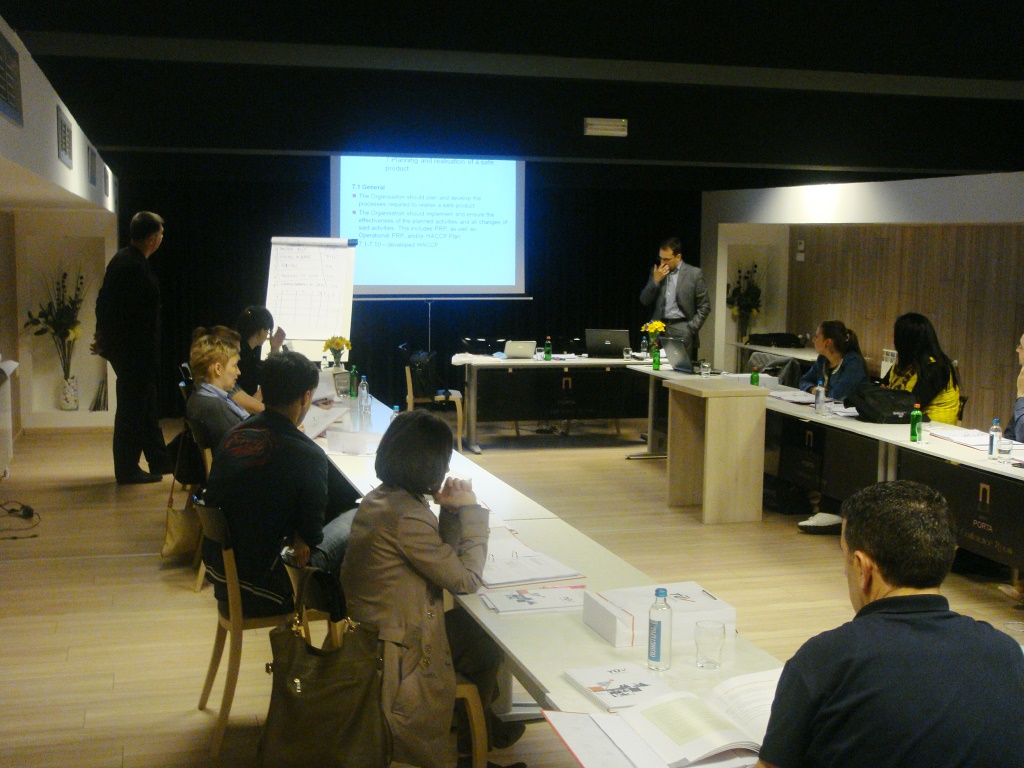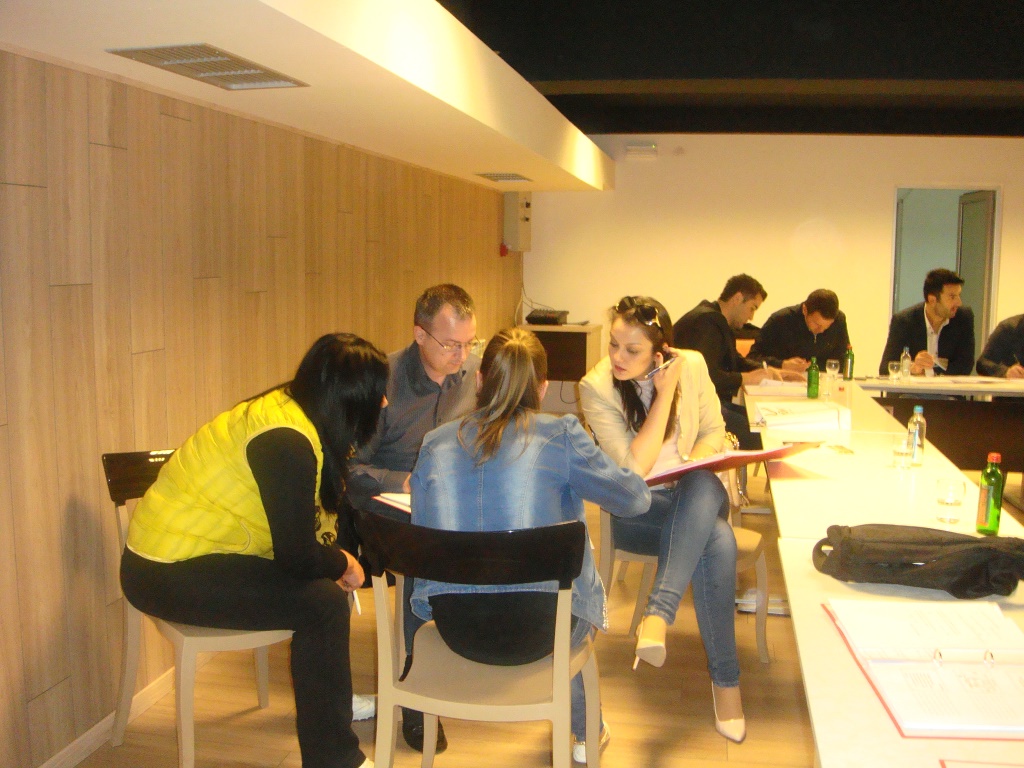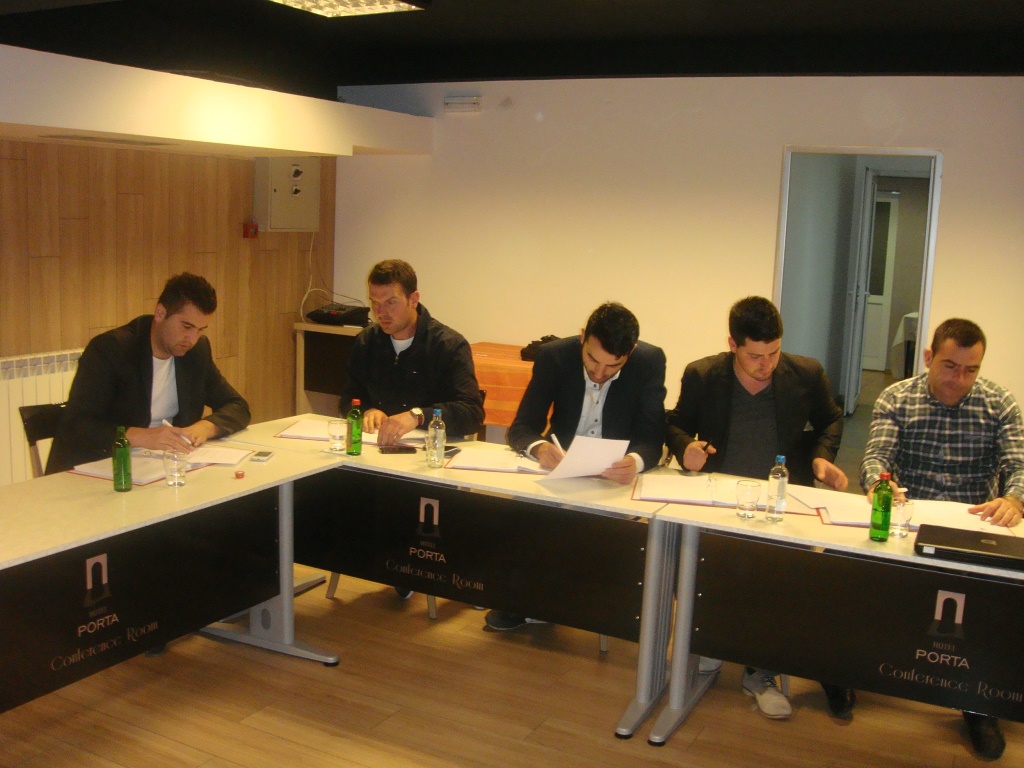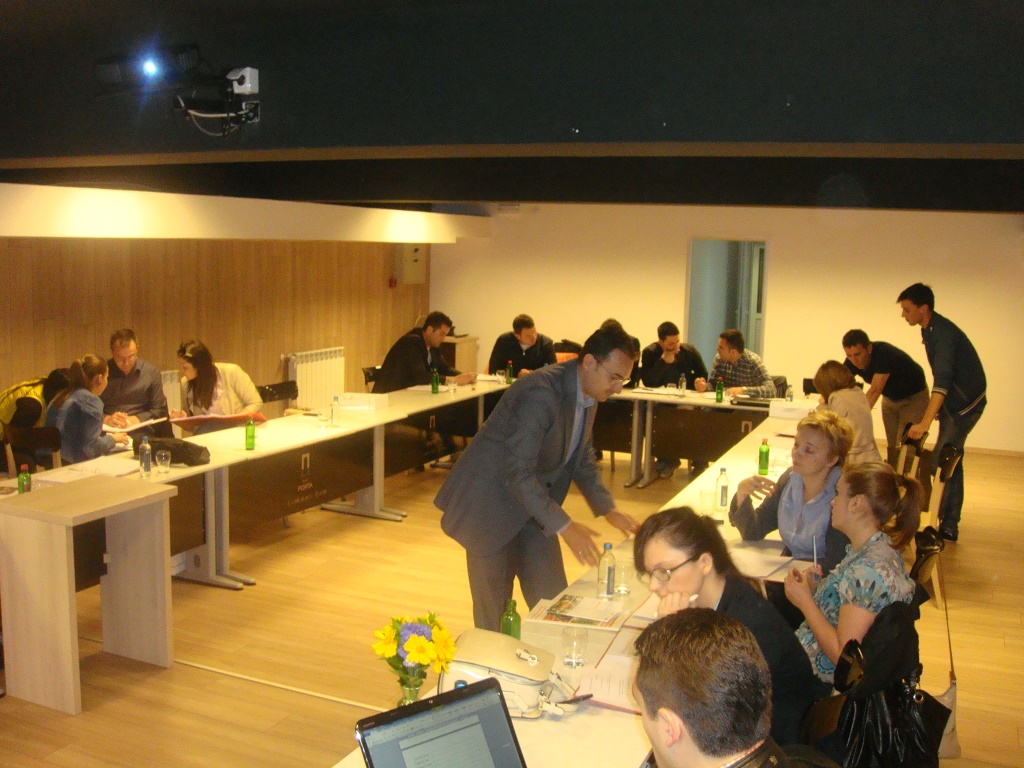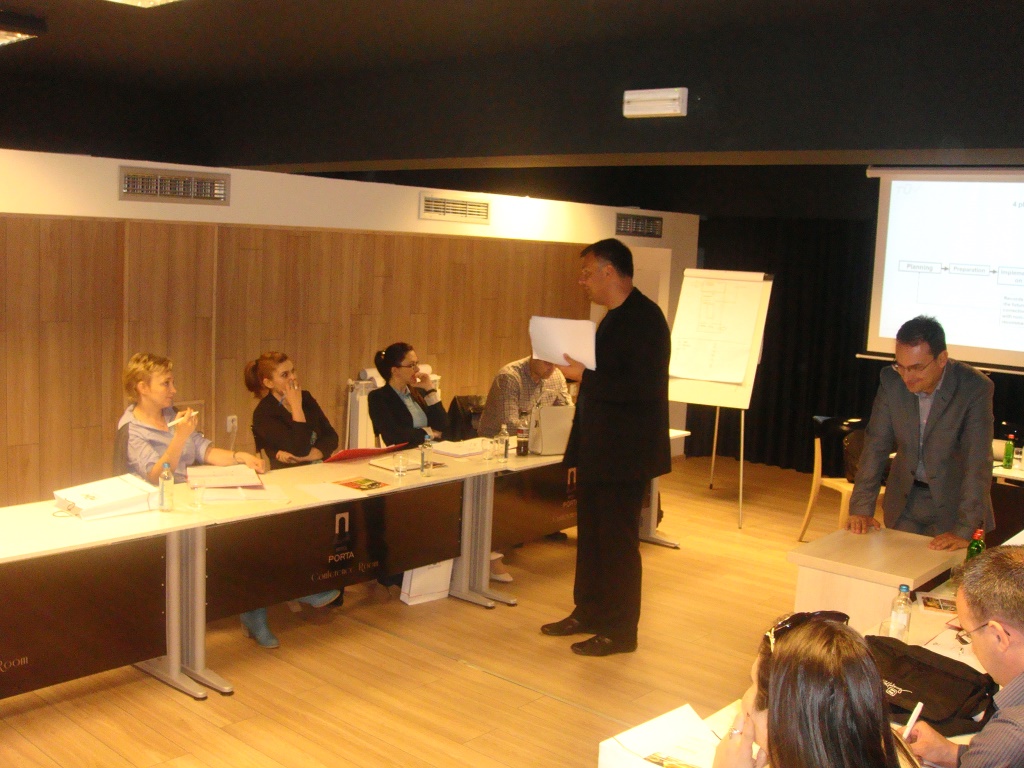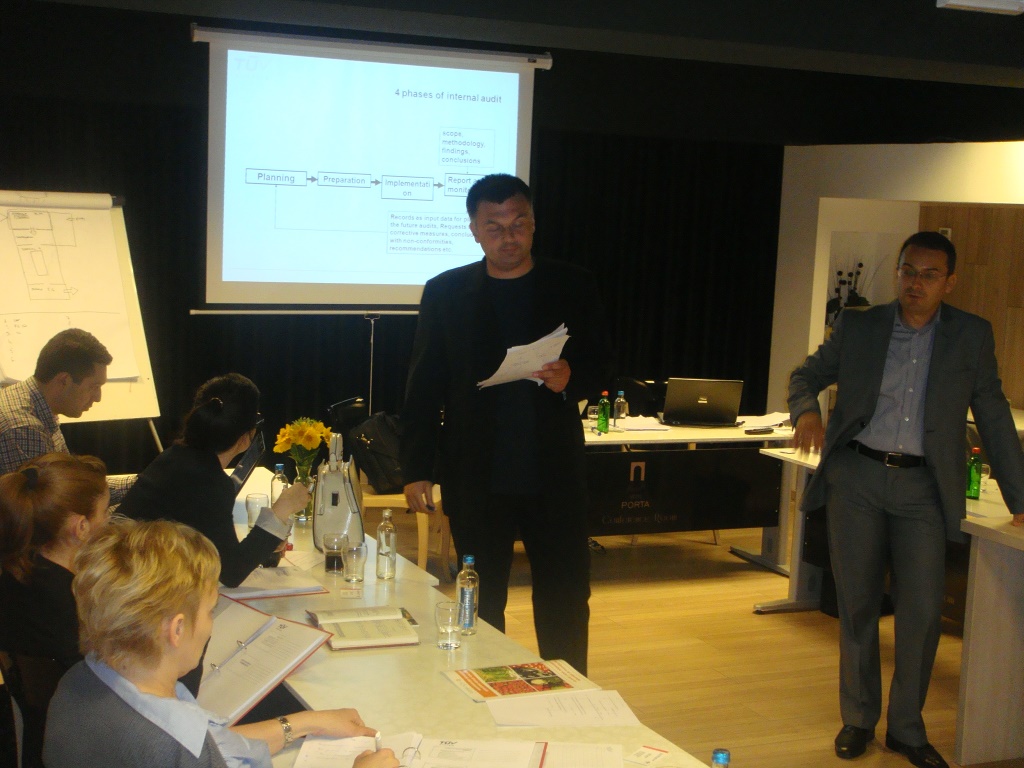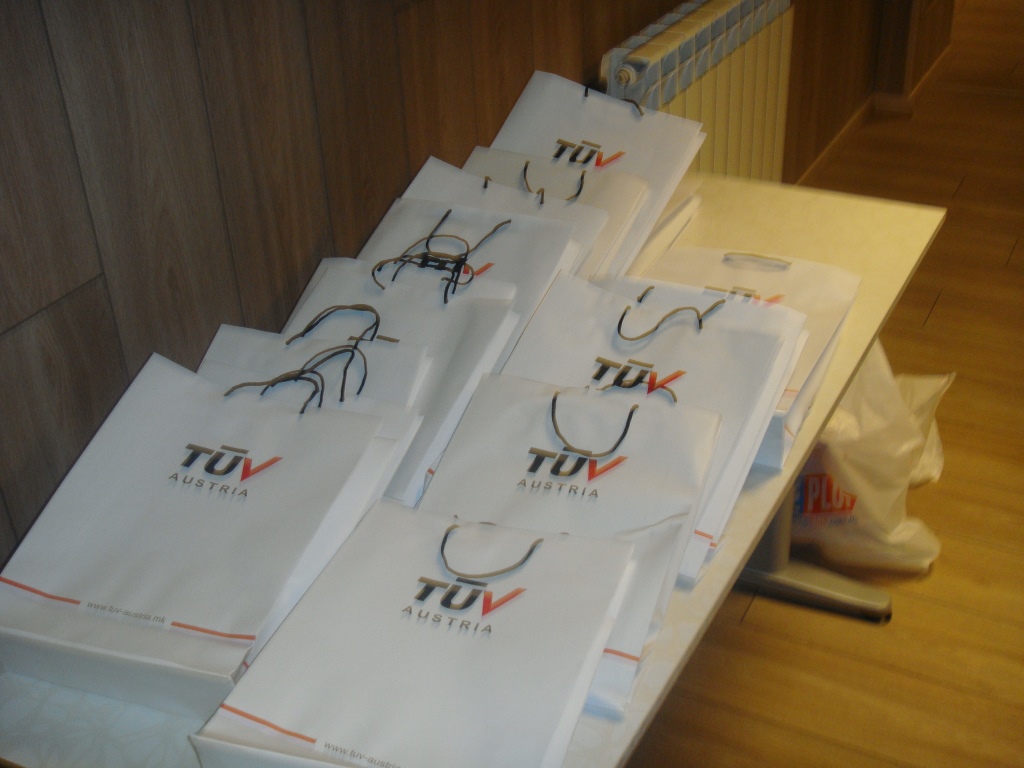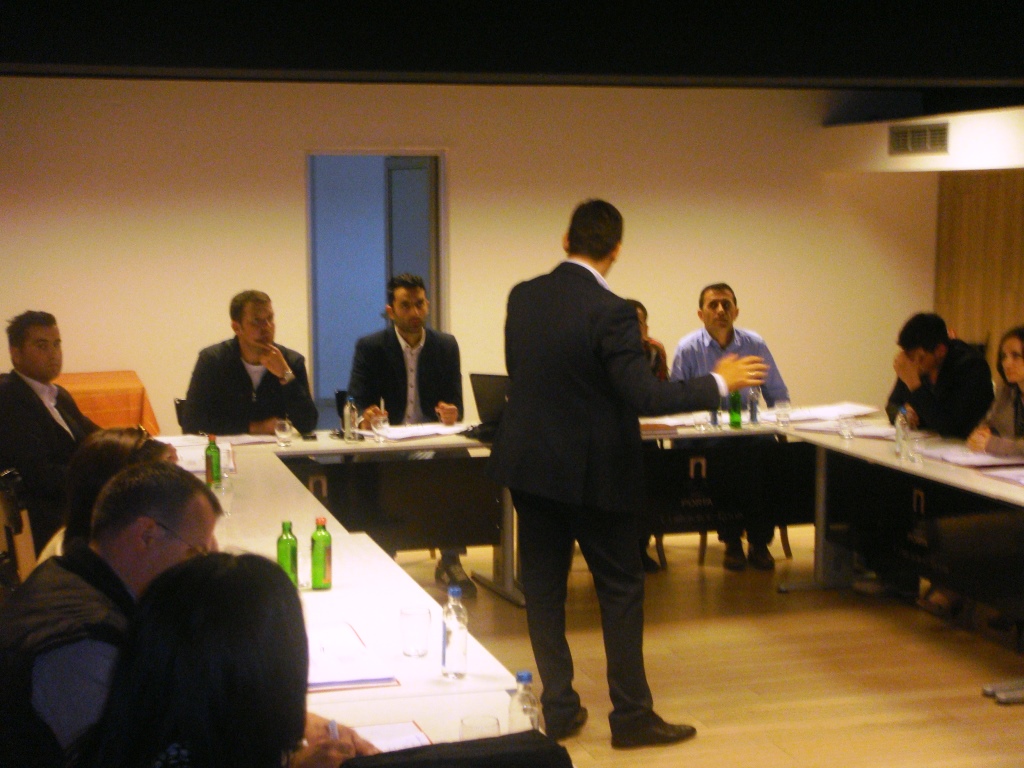 As EU and regional markets are the main export destinations for REG countries' fruit and vegetable processing industry, companies are still struggling to successfully overcome the barriers related to food safety and food quality standards for more restrictive and demanding EU markets. Major importers and retailers of food products insist their vendors (suppliers) to apply and conform to the safety requirements that are beyond the basic HACCP principles. ISO 22000 is established as a standard that integrates both food safety and quality protocols. Certification and/or re-certification of this standard require inspection and auditing of safety and quality production procedures on company level. In-house adoption of such competences decreases the costs of certification/re-certification and at the same time increases the overall competences of the company in regards to safety and quality upgrades.
REG Project through AgBizMK implemented the activity "Capacity building training for ISO22000 auditors" The activity started with identifying forward-thinking companies in the region committed to implement advanced food safety and quality standards. REG Project engaged TUV Group (branch office of TUV Austria) to develop curriculum and perform advanced two day capacity building training. The Candidates from 14 leading fruit and vegetables from Albania, Macedonia and Kosovo were selected to have prior knowledge of the content and applicability of the food safety and quality standards, and previous practical experience in the application of quality and food safety management system. All candidates were production/quality control managers/technologists responsible for activities related to compliance with food safety and quality standards.
The Training for participants was held on 31st May and 1st June in Skopje. The subcontractor, TUV Group provided full training materials with all presentations to each participant translated on Macedonian or Albanian language. The course and the training sessions consisted of lectures, presentations and practical exercises were carried out by two experienced accredited experts. The training candidates were evaluated continuously for their individual and teamwork. At the end of the training all 14 participant took written examination for a period of 2 hours.
Results achieved
Successful implementation of the "food safety and food quality internal auditor according to ISO 22000 requirements" training will improve the management attitudes of targeted companies in regards to food safety and quality and elimination of potential hazards. They will be in a position to shift from being purely production-oriented companies towards being fully aware of food quality aspects and capable to deal with complex food safety and quality requirements in the forthcoming period.
This activity resulted in having key person from each of participating companies, fully trained in adoption of the ISO 22000 standard. After completion of training the candidates were trained to:
Understand terms and definitions relating to ISO 22000:2005

In practice interpret the requirements of ISO 22000:2005 and the position of Auditor

Understand that the responsibilities and standard authorities

Understand the relationship between ISO 22000:2005 and other standards, such as ISO 9001:2008

Gather evidence through surveillance, interviewing and analyzing documents and records

Drafting plan and conduct inspections for ISO 22000:2005

To identify and understanding of the principles, processes and techniques used to evaluate the systematic mite Quality and Food Safety Management System (FSMS)

Report on checking, including writing valid reports for compliance, based on facts

How to plan, perform and report on audits for the FSMS.
Candidates who will successfully pass the exam will receive a certificate from TÜV AUSTRIA for FSMS Internal Auditor for quality and food safety management system according to the requirements of the international standard ISO 22000:2005.
This capacity will allow companies to comply with standard requirements thus improving their competitiveness to approach larger retailers in the region and targeted international markets.