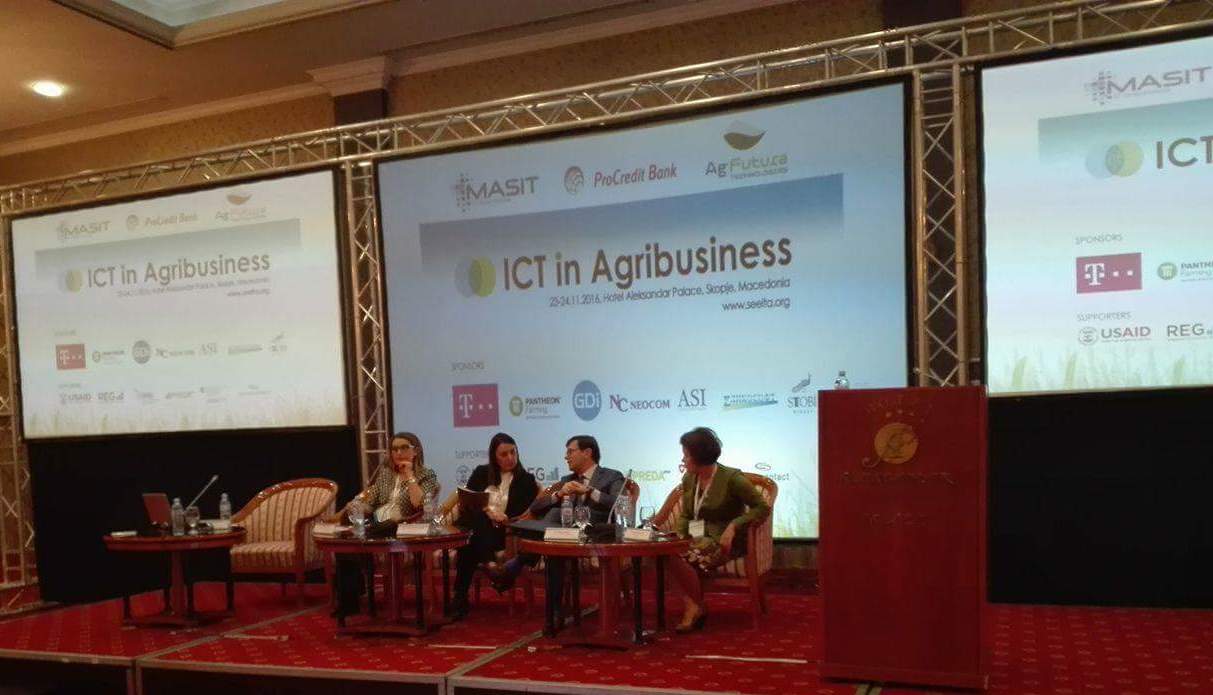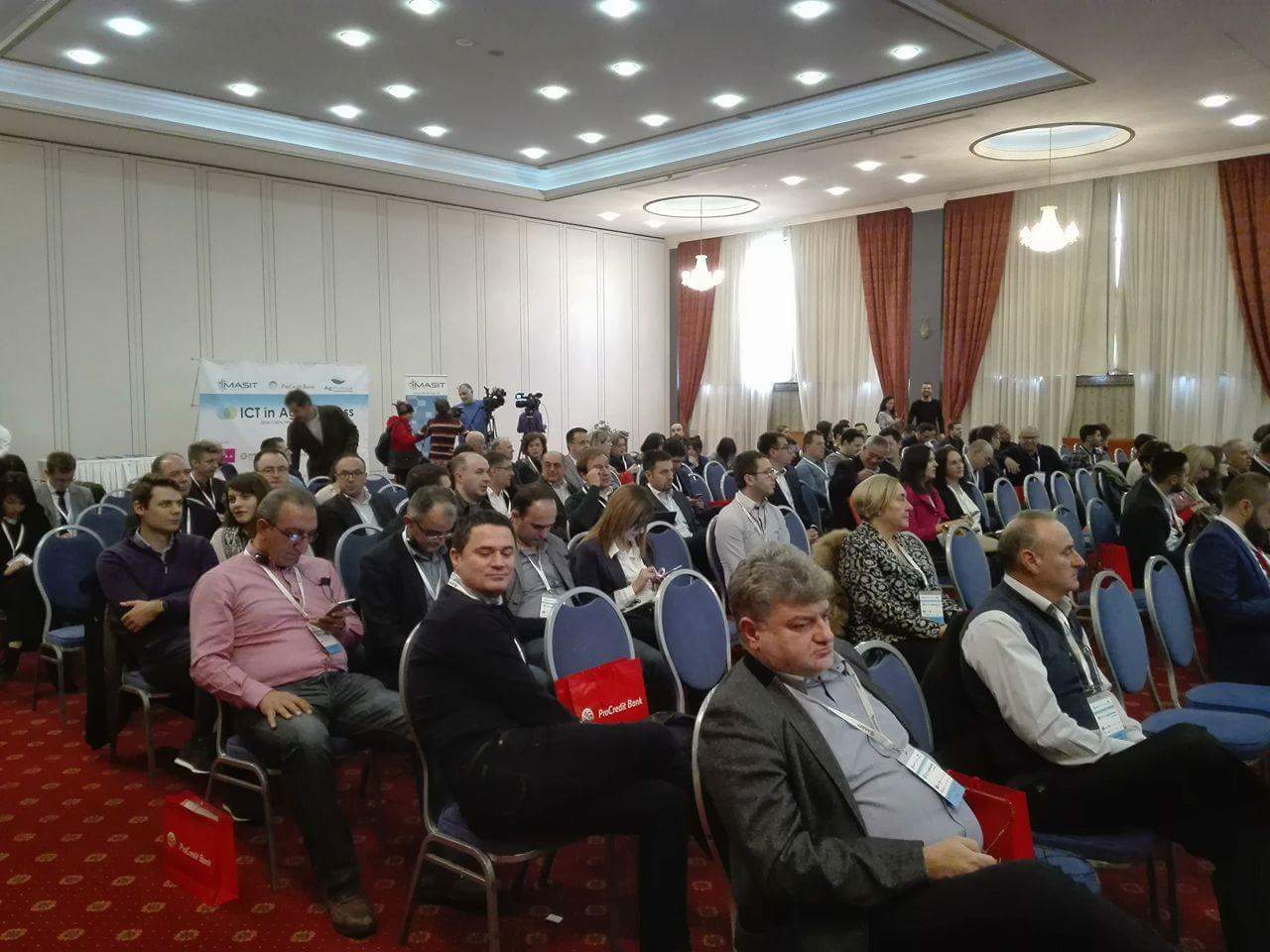 Today and tomorrow MASIT, with its partners ProCredit Bank and AgFutura company, and in cooperation with the USAID REG Project, is hosting the 14th annual conference and in the same time, the 2nd "ICT in Agribusiness" conference. The conference takes place in hotel Aleksandar Palace in Skopje and is visited by 200 people. The main goal of the conference is to bridge closer the ICT and Agribusiness sectors in Macedonia and in the whole South Eastern Europe.
Agenda can be reached on the following link: http://www.seeita.org/?2016_conference_program
Participating companies re from Armenia, reece, eorgia, ungary, Kosovo, ontenegro, the Netherlands, erbia nd Slovenia.
omorrow is the B2B matching event where ICT and AG companies will have face to face meetings and will exchange ideas of joint cooperation. MASIT is looking forward to host all of the guests and to enable as pleasant environment for doing business as possible.